Business Highlights
Surpassed our 17th year in business, which sometimes seems hard to believe! The years can certainly fly by. A big thank you to our many clients, business partners and colleagues for so many years of fantastic support and trust.
Qualified for New York Life's Chairman's Council,* representing the top 4% of roughly 12,000 Agents at New York Life, for the second year in a row.
Finished my 2-year term as Chairman of the Board of Directors for the Jefferson County Chamber of Commerce.
It was a great year of learning and sharing ideas with others across the country...and a welcome change after the COVID challenges of 2020-21: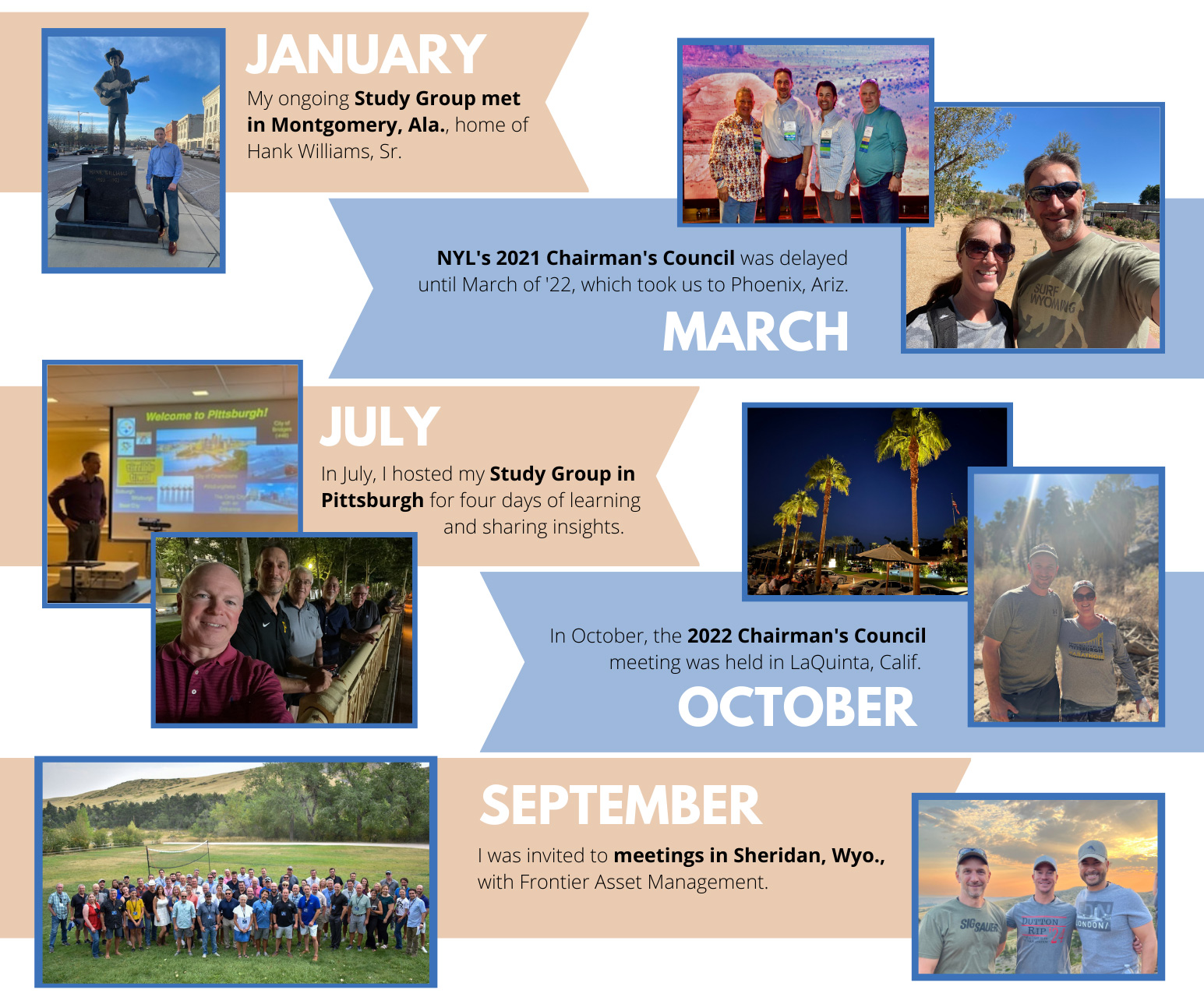 Staff Highlights
John
Erin continues to excel in all that she does — a wonderful mother to our son, a terrific real estate agent, and a big supporter of me and my business. We celebrated our 10th wedding anniversary in Key West in April and were glad to get additional travel time together this year with our family and friends.
Our son, Camp, has excelled this year in school and is an all-around great kid. He's age 8, in third grade, and makes us so happy. He continues to enjoy baseball and fishing, and took his first trip to Kennywood this summer...and thankfully loved the roller coasters!
This year also brought our new puppy, Axl, to the family; the opportunity to run another Pittsburgh 10K Great Race with my sister, Jane; and again hosting a house full of relatives for Thanksgiving.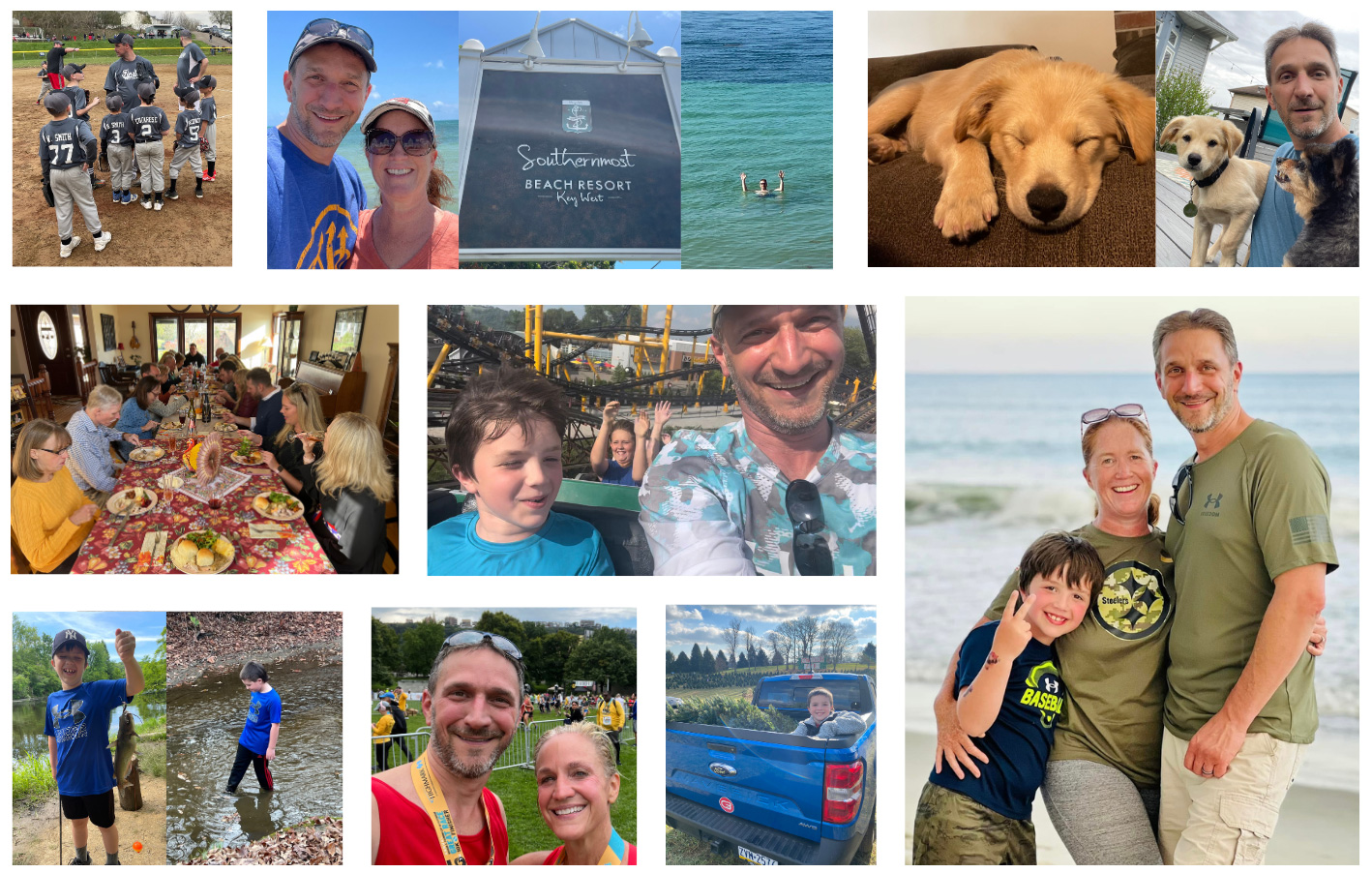 Nicole
Finished renovating the old farmhouse and was able to move in just in time for Christmas.
Hailey turned 6 and started kindergarten. Steven is now 12 and enjoyed his first year playing junior high football.
Hallie
Met extended family in South Carolina for our first vacation since the pandemic.
Spent the rest of the year keeping up with school, soccer and gymnastics for Cora (11), Maryn (10) and Jolene (8) and chasing 1-year-old Ethan!
1Council is an annual company recognition program based on agent production from July 1- June 30.